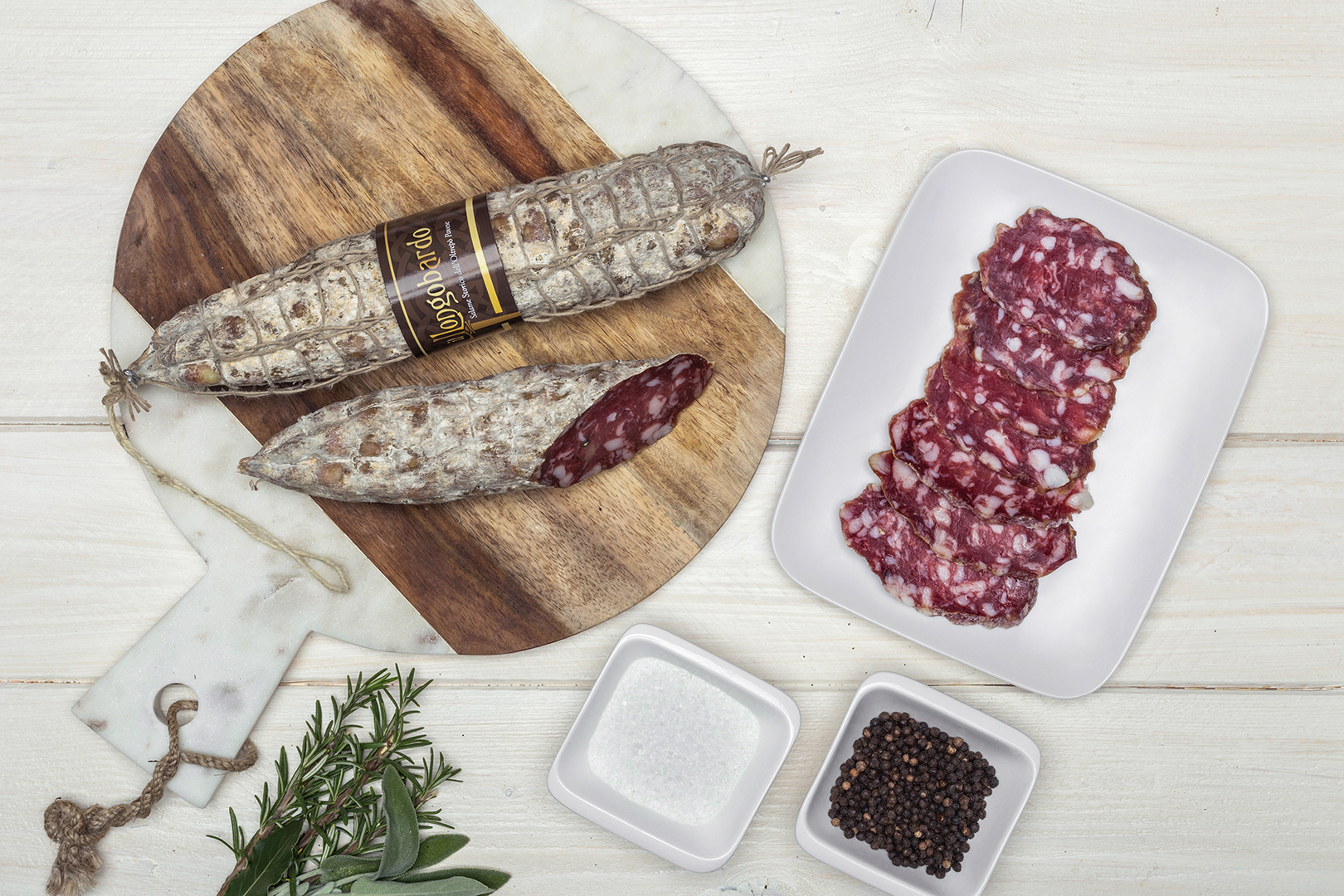 In the valleys of the Oltrepò Pavese the art of preserving and maturing meat was introduced by the Lombards as well as the use of spices, today the basis of the great traditional cured meats.
A mastery/skill passed from generation to generation that has led to the creation of a salami with a persistent and tasty/savory taste with a fresh finish obtained thanks to the addition of cumin.
An excellent salami both as an aperitif and for creative sandwiches.