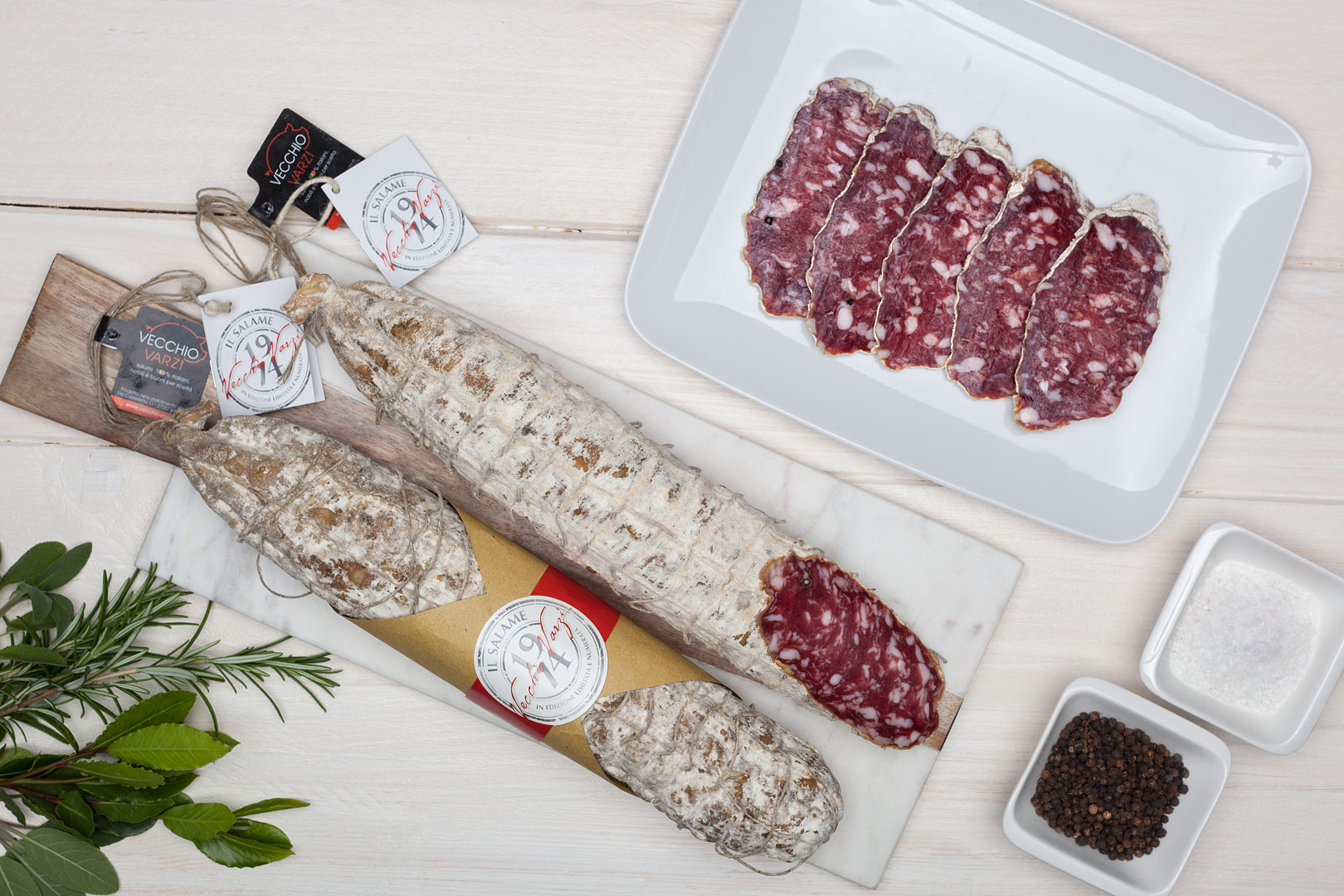 The Vecchio Varzi 1974 Salame was created to celebrate our 40th anniversary and is exclusively produced from the finest cuts of pigs born and reared a few kilometres from Varzi on a special, strictly controlled diet. The meat is processed by hand, using a knife as was the rural tradition, and only spices and natural flavours are added.
Margherita di Savoia sea salt (highly soluble, pronounced flavour)
Sarawak pepper (extremely aromatic, hot and flavourful)
Natural local flavours: an infusion of garlic and a special aromatic red Oltrepò Pavese wine (hints of plums and dried figs).
Vecchio Varzi 1974 Salame is encased in natural Danish sow gut, one of the finest on the market, which keeps the contents soft.