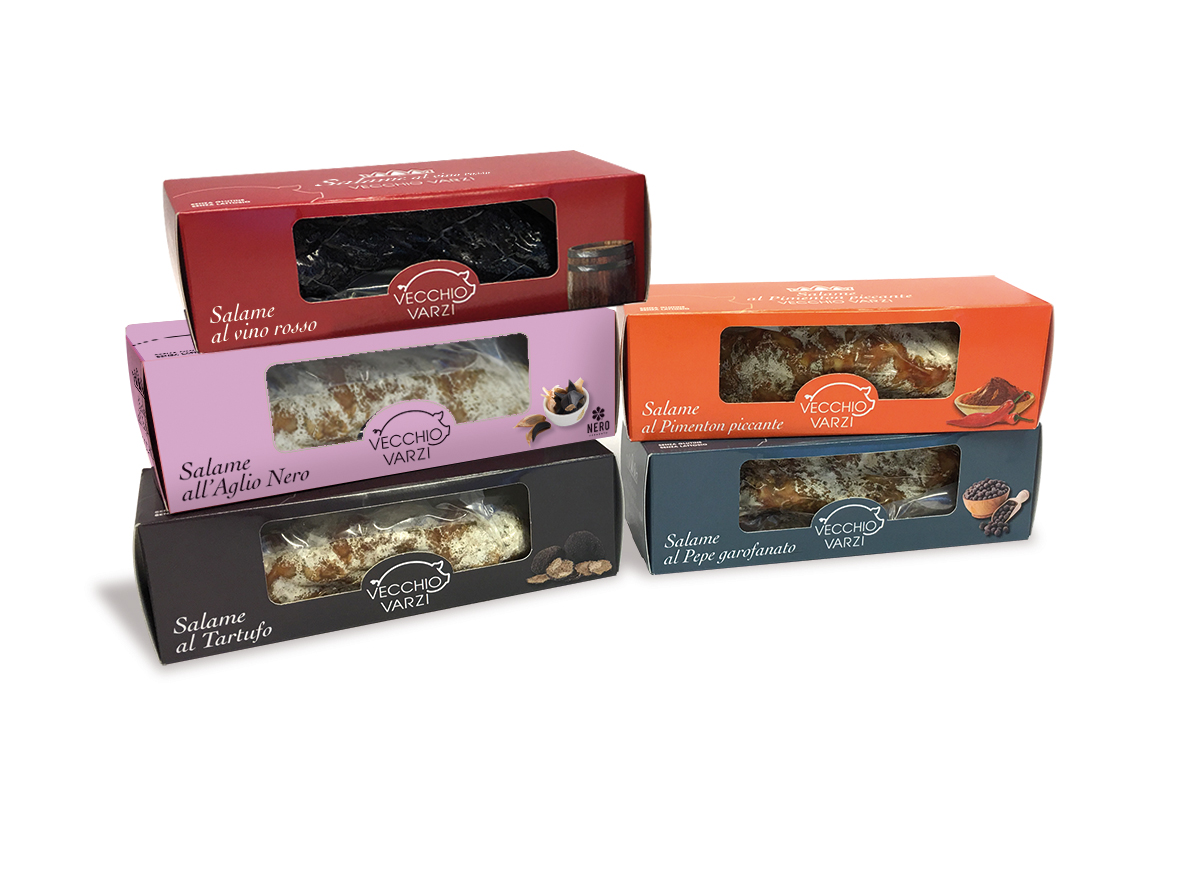 The Vecchio Varzi Flavoured Salame was created for informal occasions and as an appetizer for cocktail encounters and snacks.
SALAME WITH TRUFFLE
The Salame with Truffle couples Vecchio Varzi's award-winning quality with the aroma and flavour of black truffles, celebrating a traditional taste of Pavese cuisine. Black truffles have always been found in the Oltrepò area and, more specifically, in Valle Staffora (Tuber mesentericum Vittadini).
SALAME WITH HOT PAPRIKA
The spicy version of this salame contains added paprika, for a mouth-watering and flavoursome salame.
SALAME WITH RED WINE
The flavours and appearance of our Salame with Red Wine are further enhanced by this wine, ever-present in Oltrepò Pavese cellars for the sense of pleasure and celebration it brings.